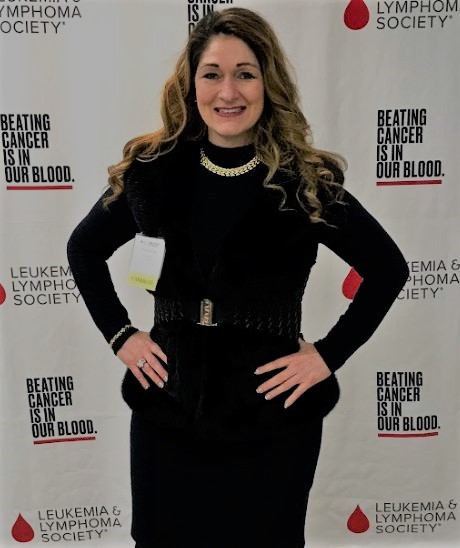 About Canvas of Hope
Let's unite and do good for others!
Linda Graziano founder of AppQueen is leading the Canvas of Hope effort to raise money and awareness for The Leukemia & Lymphoma Society (LLS), helping people impacted by these diseases. She was nominated to participate in the 2020 Man & Woman of the Year competition for The Leukemia & Lymphoma Society, a philanthropic competition to support blood cancer research by individuals in communities across the United States.
Linda is on a mission to sell 10,000 books, from May 18th to July 18th, helping more than 1.2 million Americans living with blood cancers.
Join Linda in this incredible opportunity to make a difference for those facing cancer and for the caretakers supporting their loved ones facing cancer.
Let's Face it, Cancer Sucks!
Many of us personally know someone who has been consumed by this terrible disease.
Unfortunately, cancer touches the lives of many. It's something Linda is all too familiar with as 6 of 9 of her immediate family members have battled, are battling, or have lost their battle with cancer. More than anyone, Linda understands the impact cancer has on its victims and their caretakers. The feelings of hopelessness, anguish, and grief are too great to contain at times.
But there is hope!
The Leukemia & Lymphoma Society invests $50-70 million annually, towards research, new treatments, and new therapies that are evolving to increase the lifespan and recovery of individuals diagnosed with blood cancers. Over the years, the support from people like you has been largely responsible for the blood cancer advancements that have doubled, tripled, and in some cases, quadrupled survival rates.
Linda has a campaign team, Canvas of Hope, full of an amazing group of people; each of whom hopes to build love and awareness for LLS by coming together as a community and contributing to help fight cancer. Their campaign is centered around the book - Canvas of Hope - which is meant to inspire you and those families facing cancer. Canvas of Hope features 38 words of impact that will awaken readers through both word meaning and art.
To sign up for The Canvas of Hope Summit or to purchase either our book or poster, all items help to raise money for LLS, please visit the Events page or our Store.
The deadline for receiving donations is July 18th.
Please note: your donations are tax deductible.
If you would like to send a check, please make it payable to The Leukemia & Lymphoma Society and write Linda Graziano in the memo line. Please send checks to:
C/O Linda Graziano
11900 Moss Point Lane
Reston, VA 20194
Aside from the donations, please consider joining the Canvas of Hope team, donating goods or services for auction items, sponsorships, ads, or other possible fundraising ideas and opportunities.
Large or small, your contributions to this worthy effort will be greatly appreciated. Let's perform a miracle together for all those who continue to battle these diseases.
Please join us. Be part of the cure. Together we Win!
Thank you so very much for your support.
---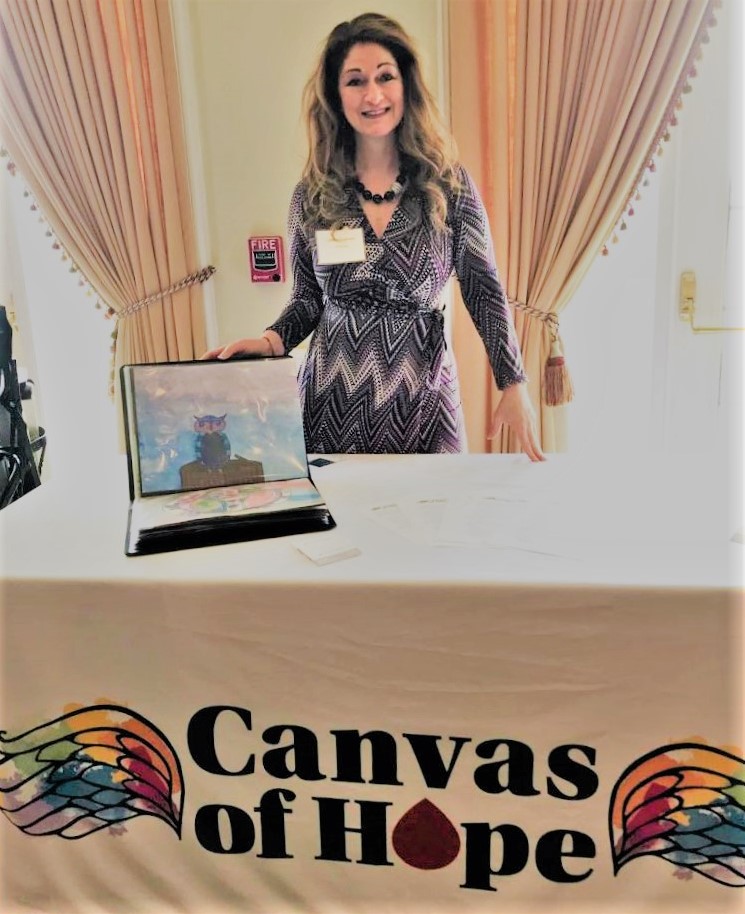 About Linda
Linda Graziano, MBA is the Chief App Officer and Founder of AppQueen, LLC, a smart, simple, and savvy digital marketing agency that specializes in mobile app development, and supports other digital marketing efforts like, website development, social media marketing, and search engine optimization.
Linda is a successful, compassionate and caring entrepreneur. Inspired by Archangel Michael's strengths for protecting others and by her own life events, Linda is a dedicated and selfless philanthropist. Her recent acceptance of the 2020 Man & Woman of the Year nomination for The Leukemia & Lymphoma Society means she has taken it upon herself, with the help of her amazing team, to raise over $150,000 in a valiant effort to help more than 1.2 million Americans living with blood cancers.
Since the age of nine years old, she has experienced and watched six of her immediate nine family members battle six different forms of cancer, including: lymphoma, myeloma, thyroid cancer, lung cancer, skin cancer and brain cancer She understands the impact that cancer has on the entire family and community of friends.
Out of heartbreak over losing her brother in 2018 to a grade IV glioblastoma (brain cancer), Linda is determined to make a difference in helping others transform despair into hope. Her vision is not only for those facing cancer and their families, but also for all facing today's life challenges - including the global impact caused by COVID-19. Linda's priority is to bring hope and inspiration to all.
Boasting a consistent history of corporate and entrepreneurial success, Linda is sure to make a big impact on those affected by these setbacks and challenges through the use of technologies that deliver both results and immediate return on investments.
With all her positive energy, Linda finds time to wind down playing her favorite sport, golf. And when she isn't out raising money to save lives or building businesses up to profitability, she is hanging out with her two fur babies, Mia and Mae.
Phone: 703-930-9333 Email: linda@appqueen.com